Company
Brand
Brand Story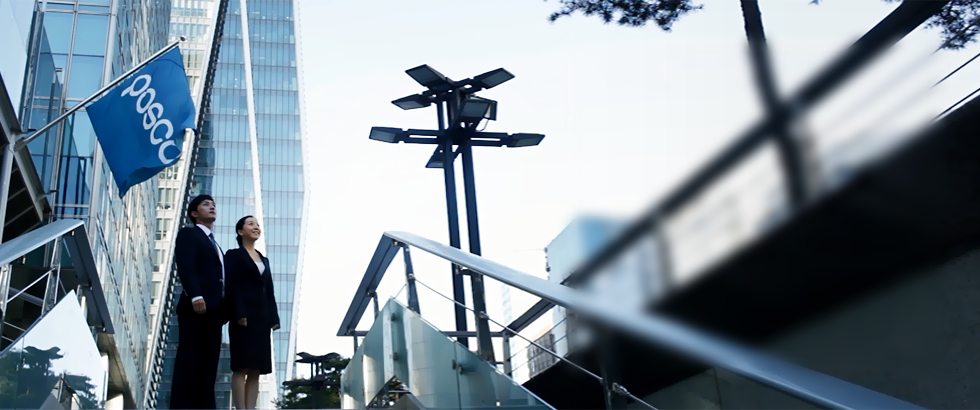 With cutting-edge technology and expertise, POSCO offers bigger possibilities that overcome barriers in industries.
With meaningful ideas and with leading technology, POSCO makes future materials real, today.
50 years of history and moving forward, POSCO aims to continually grow and change to shape a new future.
To achieve this, POSCO breaks apart today's thoughts and ways, challenging itself to the very limit.

POSCO's way of discovering new possibilities through meaningful innovation.

POSCO's expertise to meet not only the needs of customers but pioneer necessary solutions for end-users.
POSCO's corporate vision of providing positive change for customers, employees and for Korea.

POSCO's effort to improve value of life from life's closest and daily moments.
POSCO

BRAND SLOGAN
POSCO has always pioneered the areas of "impossible" through endless innovation. Through POSCO's passion for newness, the world of "possible" is expanding. POSCO is coloring the world with impossible possibilities.