The potential influence of corporate activity on water usage and stakeholder interest has both been growing. POSCO acknowledged this influence and analyzed the risks that water can pose to our business in the future on a regular basis. POSCO has worked to build and implement its mid-term water strategy to minimize the risk of a water shortage and to secure water for operating our business over the long term.
POSCO's long-term water management strategy

POSCO has participated in 'Water Management Project' organized by the World Steel Association for systematic water management, and also participates in WBCSD to share and use information on water management guidelines and 'WBCSD Water Tool'. We have also participated in the 'Water Disclosure' of Carbon Disclosure Project since 2010. POSCO is a tireless proponent of idea generation a propose the recycling of discharge water, seeing it as part of its wider water-saving activities which include collecting ideas on water saving from each plant. Furthermore, we plan to build a system for zero discharge by developing alternative water sources.
Quantity of Water Intake and Discharges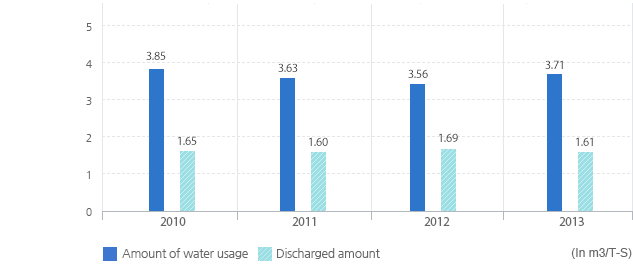 COD level of wastewater discharges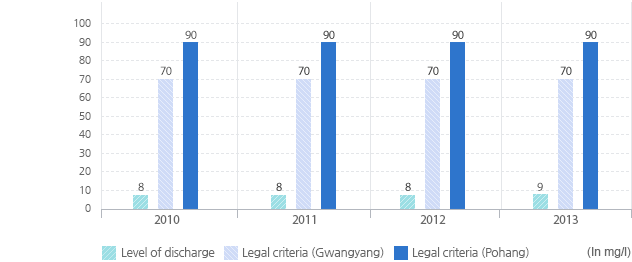 T-N level of wastewater